Juniper Cottage
Self-catering holiday cottage
Self-catering
holiday cottage
About Ambleside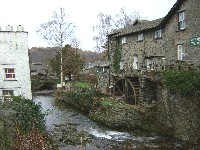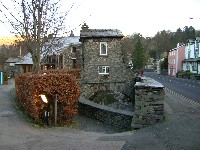 Ambleside is a small town right in the centre of the Lake District, surrounded by mountains and lakes offering spectacular scenery, yet easily accessible by good roads from the nearby M6 motorway.
Lake Windermere, England's longest lake, is just 15 minutes easy walk from the cottage. There are scheduled boat trips and cruises, with Brockhole being a popular destination for families.
Ambleside is the ideal place for mountain walks. From the door of the cottage you can quickly (or not so quickly!) ascend to the top of Wansfell Pike, our "local" mountain, for an impressive panoramic view over the hills. For the more determined, perhaps a longer trek up to the top of Fairfield. Or just a gentle stroll along the valley.
The famous poet William Wordsworth lived and wrote nearby. His home near Grasmere is preserved as it was back in his time.